25 juillet 2018
1 Kathy boyé & the DTG gang, ALBI
2 Kathy Boy2 & the DTG gang, CAUSSADE
3 MisterTchang solo chez Cathy & Denis, SAINT AVIT SéNIEUR
4 MisterTchang & Easy Money, le pub, BERGERAC
5 MisterTchang & Easy Money, marché de Zachary, ST LéON D'ISSIGEAC
7 Kathy Boyé, Gospel, ALBI
8 FRENCH BLUZ EXPLOSION, LA CHARTRE SUR LE LOIR, (72)
9 FRENCH BLUZ EXPLOSION, LES SABLES D'OLONNES
10 MisterTchang, Solo plus Jam, le café de la place, PéRIGUEUX
11 MisterTchang & Easy Money, BERGERAC, Guinguette
12 MisterTchang Duo, Private Party, COGNAC
18 MisterTchang & Easy Money, le pub, BEERGERAC
24 MisterTchang & Easy Money, Chez Minou, MONPAZIER
25 et 26 SAINT QUENTIN LA CHABANNE, blues festival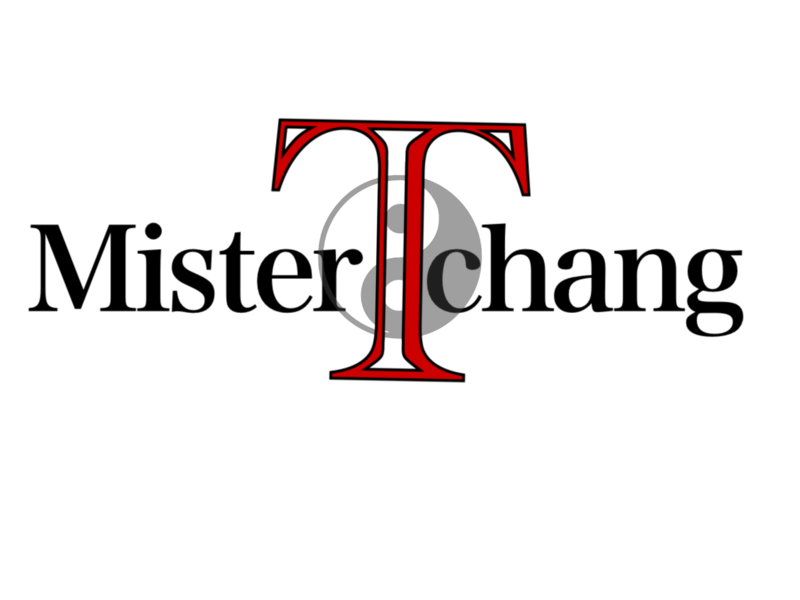 Grace à l'oeil Aiguisé de Pop,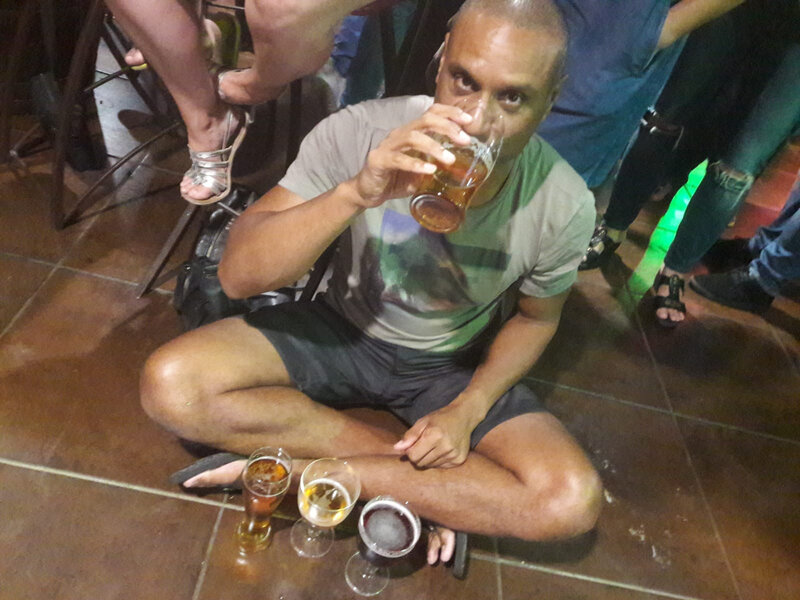 j'ai apporté un petit correctif sur les dates de concert de juillet : le concert du 27 avec les Space Rockets n'aura pas lieu, mais par contre, je serai au mont-dore le 31, dans le cadre du summer camp du studio hop. C'esst Pas chouette ça?!
11 juillet 2018
Pour répondre à une question qu'on me pose souvent, l'application que j'utilise sur mon iPad, s'appelle : OnSong
Elle est payante, mais vraiment très complète. Défilement automatique des paroles, zoom in et out à deux doigts. Commandée par pédale bluetooth au besoin. Composition de setlist ultra-rapide et modulable à souhait, bref c'est un avion de chasse, et c'est l'application que j'utilise le plus avec 1Chart, une application pour écrire ses partitions dans le style Nashville.
Merci à ceux qui me suivent sur ce blog, je vais tâcher d'être aussi plus present sur Facebook sous le nom Sam Mistertchang.
Bon été et à bientôt sur l'un de mes concerts.
Sam
01 juillet 2018
ouf, juste à temps! Voici les dates pour le mois de Juillet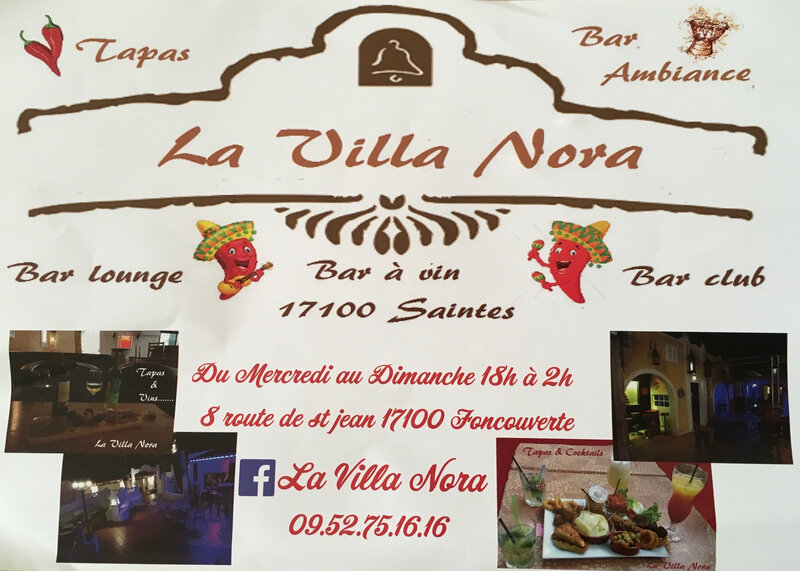 3 misterTchang & the footstompers, after party Cognac blues passions, Jarnac
6 MisterTchang en Solo chez Cathy et Denis à St Avit Sénieur
7 MisterTchang & Friends, la villa nova, Saintes
8 MisterTchang & Easy Money, au marché de Zacchary, à Saint Léon d'Issigeac
11 Kathy Boyé au Festival Montauban en Scène
12 Kathy Boyé à Montauban, le port canal
13 MisterTchang & easy Money, featuring Debbralee Wells à la gariotte, Gourdon
14 MisterTchang & Easy Money à Tue-femme
16 MisterTchang & Easy Money Featuring Debbralee Wells à Beaumont du Périgord
17 au 21 Stage Jazz Blues à Saint Aubin de Médoc
18 MisterTchang Solo au festival Bleu Trompette à Montpezat de Quercy
19 MisterTchang & the Space Rockets au VnB de saint aubin de Medoc
21 MisterTchang & Easy Money au Pub à Bergerac
22 MisterTchang & Easy Money au couderc à Naussanes
26 Jam Estivale surprise et acoustique et exterieur au garage Bar à Cognac
28 MisterTchang & Brother Jack alias « BroTchang » à Font Vidal
30 MisterTchang Chicago Blues Trio au mont-dore pour le summer camp du studio hop
01 juin 2018
salut à tous. Pas mal de trucs sympas ce mois-ci Et des chouettes nouvelles pour la rentrée aussi.
1 mistertchang solo boy chez cathy et denis à saint avis sénieur + jam
6 au 10 French blues explosion tour (hollande/ Belgique)
16 fête de la musique avec les space Rockets à saint aubin du médoc
19 misterTchang & Kathy Boyé en duo au arts' saveurs à Montauban
20 misterTchang solo private party angoulême
21 rendez-vous annuel au plus que parfait à bergerac pour la fête de la musique avec plein d'invités
22 misterTchang & easy money featuring debbralee Wells au couderc
23 misterTchang & easy money featuring debbralee Wells au golf de Saintes
27 gospel time avec kathy boyé à lézignan-corbières
28 dernière jam de l'année au garage bar à cognac Town
30 misterTchang solo private party in périgueux
24 mai 2018
salut à tous. Comme vous voyez, j'ai été très assidu à publier sur ce blog. Par contre je viens d'y ajouter un album photos de la tournée! allez y faire un tour.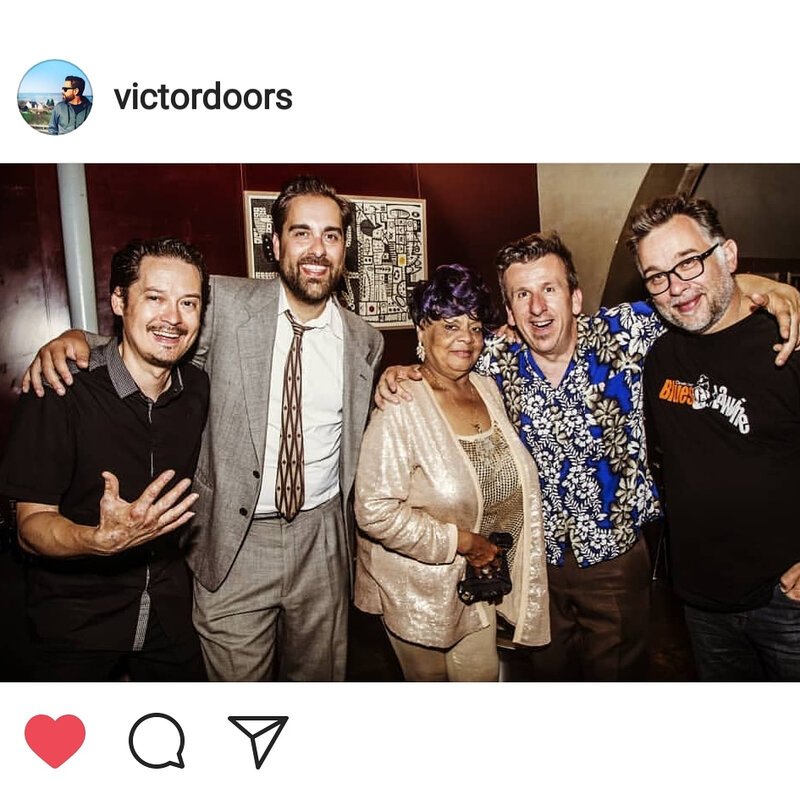 10 mai 2018
Depuis hier la tournée à commencée. D'abord par une date dans Sandra. Une jam session organisée par Pascal Delmas. Au noctambule à Albi. Victor Puertas en leader, à l'harmonica et au chant.
Super soirée bluztrack. Ensuite retour à la maison de Pascal pour une courte nuit de trois heure !
Depuis ce matin 7h, on est sur la route dans le bluztruck.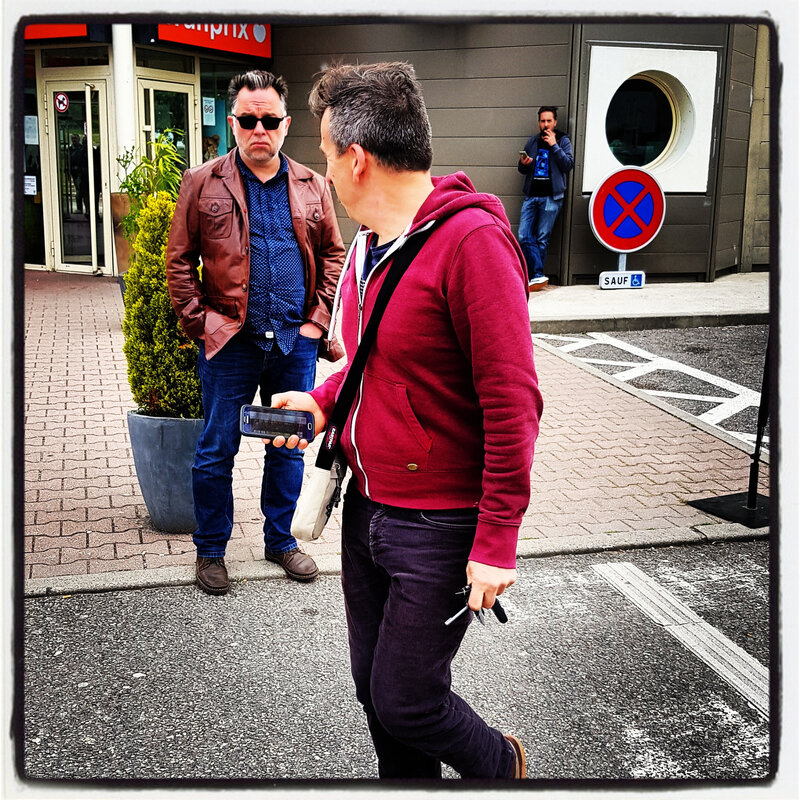 Les photos et vidéos de la journée sont sur mon compte Instagram.
Dans quelques heures on retrouve Sandra pour la balance à Clamecy.
07 mai 2018
My Guitars are ready for Sandy's tour! And, no, I'm not gonna tale the shiny star one!!!